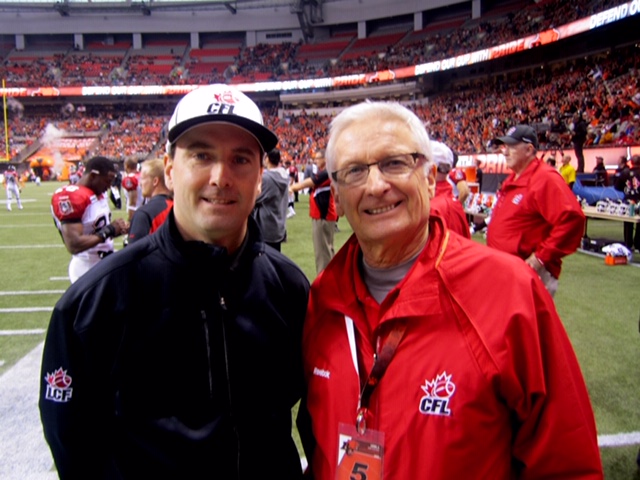 Photo: Bruce Hawkshaw with son, Dave. Both CFL & BCFOA officials, now a proud moment!
Dave has been hired to officiate in the NFL. Dave had officiated 14 seasons in the CFL including 3 Grey Cups.
He began his officiating working BCFOA High School football and graduated through CJFL, University Sports and then the CFL.
Again Congratulations Dave, the BCFOA members wish you all the best.
See the attached link for the full story.
Attached is the CFOA link:
http://www.footballzebras.com/2019/04/6-officials-join-the-nfl-officiating-roster-for-the-2019-season/?fbclid=IwAR2EtMRR7Jo8qQJQpNnlGiH5O8_DJb7rEB9Shtzg7qNEvwmBbhGuKW-pXxw